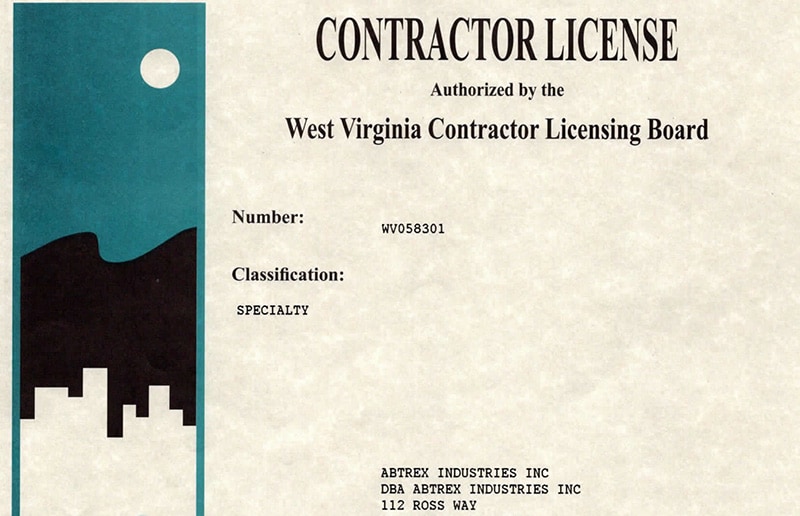 Congratulations to our Leetsdale, Pennsylvania facility for achieving professional contractor status in the state of West Virginia through the West Virginia Contractor Licensing Board.
As of March 2019, Abtrex Industries is qualified as a specialty contractor meeting professional guidelines of the State of West Virginia.
Abtrex Pennsylvania can be reached by phone at 800-959-0124.
---
Abtrex Industries has been the leader in corrosion control for 50 years. The company has divisions in Indiana, Michigan, Texas, Pennsylvania, Alabama, and Swidnica, Poland. Abtrex' commitment to safety and quality are evidenced by ISO 9001, as well as membership in the Society for Protective Coatings, NACE, Avetta and ISNetworld. For more information, please visit abtrex.com.
Abtrex Industries, Inc.
Contact: Cathy Couvillion
574-234-7773